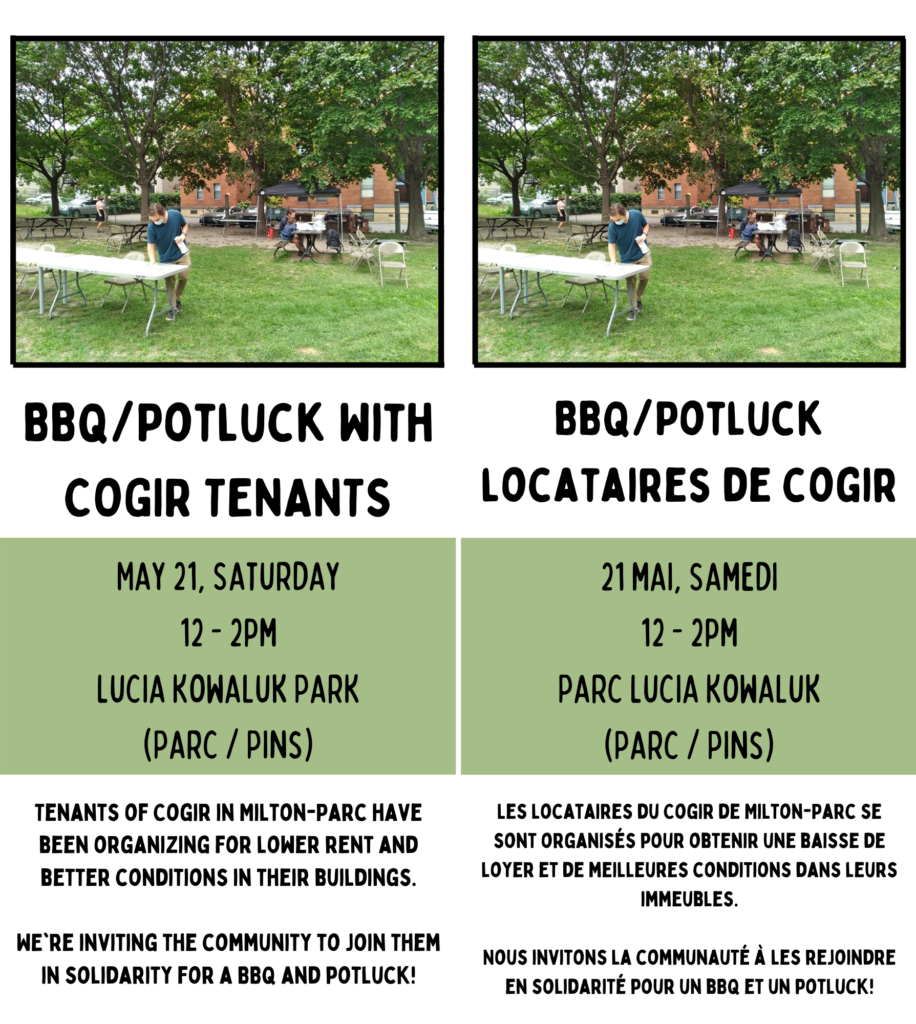 Over the past month and a half, over 70 Cogir tenants in Milton-Parc have signed petitions with the Montreal Autonomous Tenants' Union (SLAM-MATU). Their demands concern poor building conditions, compensation for damaged property, repairs to mailboxes, elevators, and dryers, and rent reductions. For some tenants, rent is over $1100 for small one-bedrooms.
Cogir is a giant landlord. They manage over 17,500 units. You may remember Cogir from their dealings with Denis Coderre or their attempted mass renoviction of 50 families in Cote-des-Neiges.
Some Durocher and Hutchison tenants have been organizing to improve the lives of Cogir tenants. They've planned a potluck with SLAM-MATU to have fun and build our connections as a community.
Supporters and friends of the Citizens' Committee are more than welcome. One tenant of Cogir will be on the BBQ making everyone shish kebab.
Bring food, friends and family!
12 – 2pm. Saturday, May 21. Lucia Kowaluk Park.